© 2020 All rights reserved RIVER MALL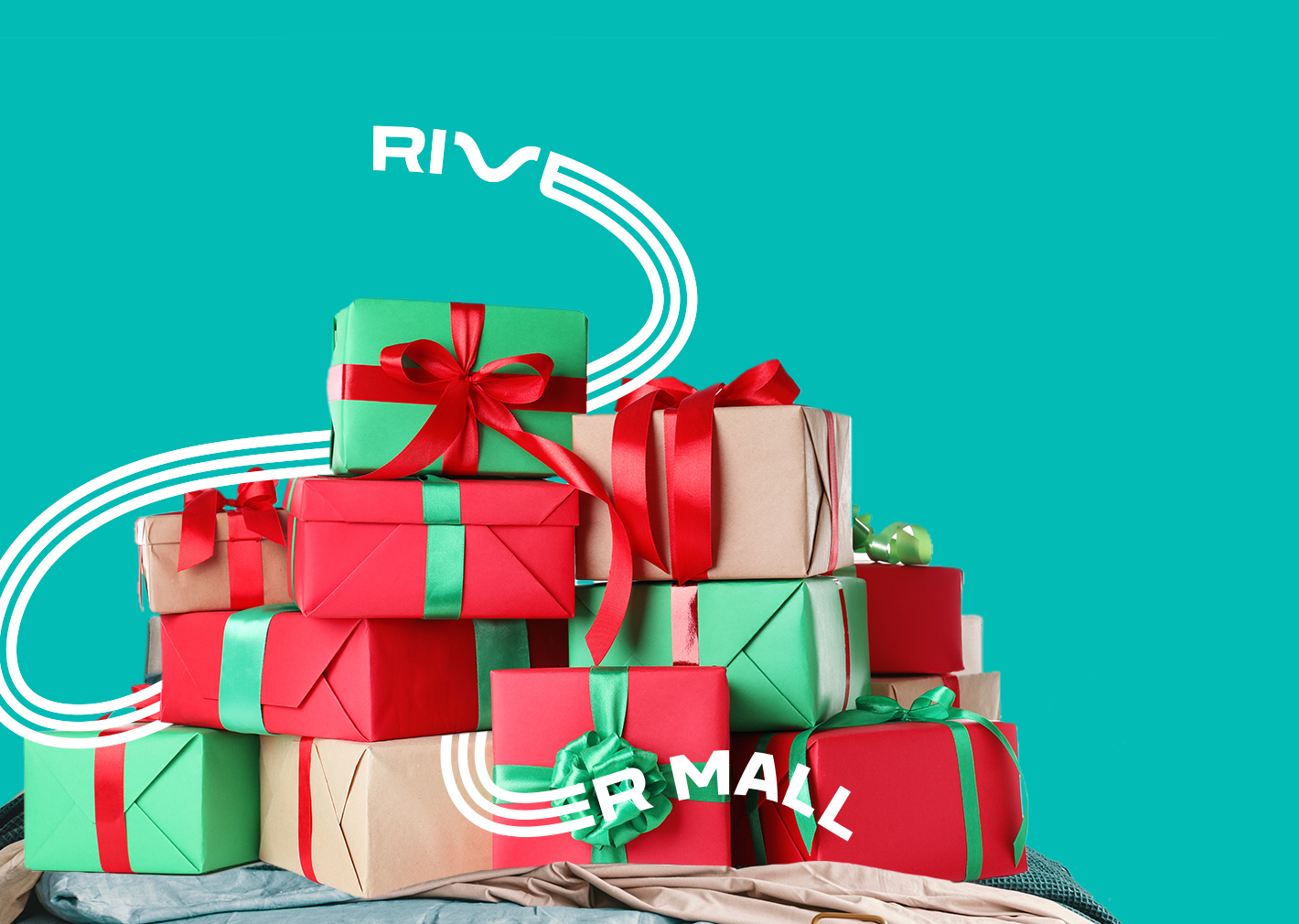 New Year's miracles in the River mall
New Year and Christmas holidays are a very extraordinary time when everyone is waiting for a miracle.
Be a miracle for someone!
Join our warm promotions:
❤️The wave of victories from the Tablet. https://rivermall.tabletochki.org/ Make a charitable contribution – catch a chance to get 10,000 hryvnias for shopping.
The draw will take place on December 30 at 5.30 pm online, on our Facebook page.
❤️ Warm letters. From December 19 to January 7.
Look for a box in the shape of a gift box near Santa's residence on the 3rd floor. There you can leave gifts for grandparents who are helped by the Let's help ICF fund.
Also, we want to thank you for this year and give a lot 🎁
Take part in promotions:
🎁iPhone 12 under the Christmas tree. To get one of the 3 brand new gadgets:
🎄 make purchases 1-3 by checks for UAH 1,000 from December 19 to 30, 2020. More checks – more chances,
🎄 register and save checks and detachable part of the coupon,
🎄 come to our page on December 30 at 20:00. This will be a live broadcast where your name may be called ☺️
🎁 Gift generator. Look for the big button on the food court.
Do you hear a signal near her? Have time to click on the button first and take the gift from us and the boutiques.
The promotion is valid from 19 to 31 December 2020. During the lockdown, search for this promotion online. Details on our pages in the social. networks later.
Join!