© 2020 All rights reserved RIVER MALL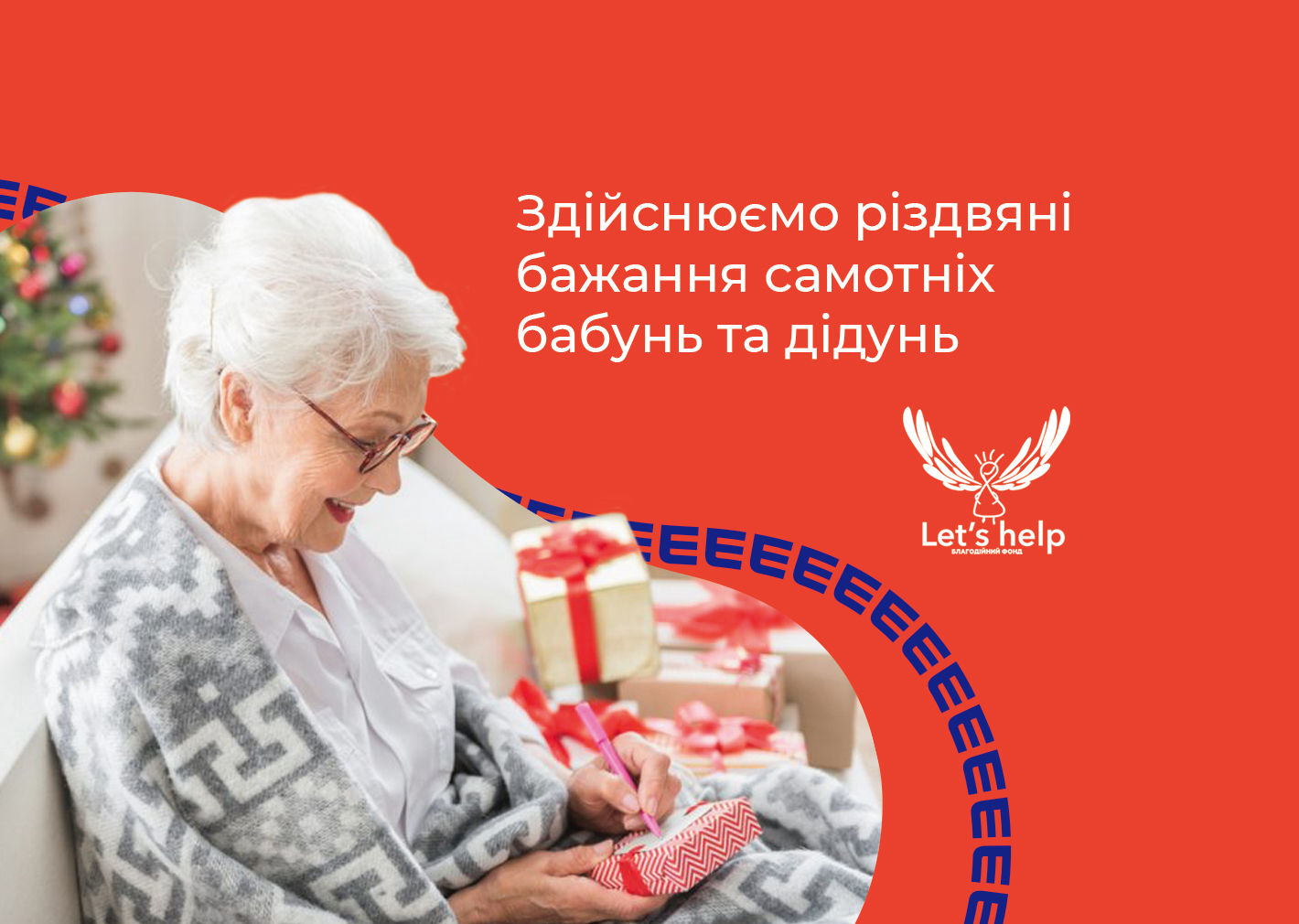 Grandparents' wish fulfillment corner
Winter holidays are the happiest period of the year for most of us, but there are those who are less fortunate – single grandparents.
But this year we have a chance to fix it!
River Mall is taking part in the charity event "Christmas wishes" from the BF Let's help fund and asks you to join and do good together.
Choose and fulfill the little dream of someone lonely. It can be warm clothes, board games for lonely evenings, or some kind of spiritual trinket.
Dreams are different and there are a lot of them, because the foundation deals with old people from 127 boarding houses in 10 regions of Ukraine, so you will definitely find the one you want to fulfill.
Full list of grandparents dreams:
🎁 Warm blanket
🎁 Homemade tea cup
🎁 Granny Shawl
🎁 Embroidery kit
🎁 Threads and knitting needles
🎁 Adventure romance book
🎁 Detective book
🎁 Book with a historical novel
🎁 Warm women's socks (p. 37-40)
🎁 Warm men's socks (p. 40-44)
🎁 Hat, scarf, gloves for men
🎁 Hat, scarf, gloves for women
🎁 Coloring book-antistress and pencils or felt-tip pens
🎁 Photo frame
🎁 Drawer
🎁 Vase
🎁 Cosmetic set for grandmothers (hand cream, hygienic lipstick, face cream, comb, etc.)
🎁 Women's room slippers (p. 37-40)
🎁 Men's room slippers (p. 40-44)
🎁 Painting by numbers with great details
🎁 Hand expander
🎁 Plaster of paris figurine for painting
🎁 Checkers
🎁 Set of dominoes
🎁 Lotto
🎁 Jigsaw puzzle with large details
From December 10 to January 14 in the shopping and entertainment center is the "Corner of the fulfillment of dreams of grandmothers and grandfathers". The corner is on the ground floor, in the gallery to the left of the Zara.
Bring the gifts indicated in the list and leave them in the box at any time convenient for you from 10:00 to 22:00.
You can buy some of the items from the list at the Librarium store.
Download the River mall mobile app and use the interactive map to get directions to the desired store or Grandparents Dream Corner.
Join us, let's do good together!