© 2020 All rights reserved RIVER MALL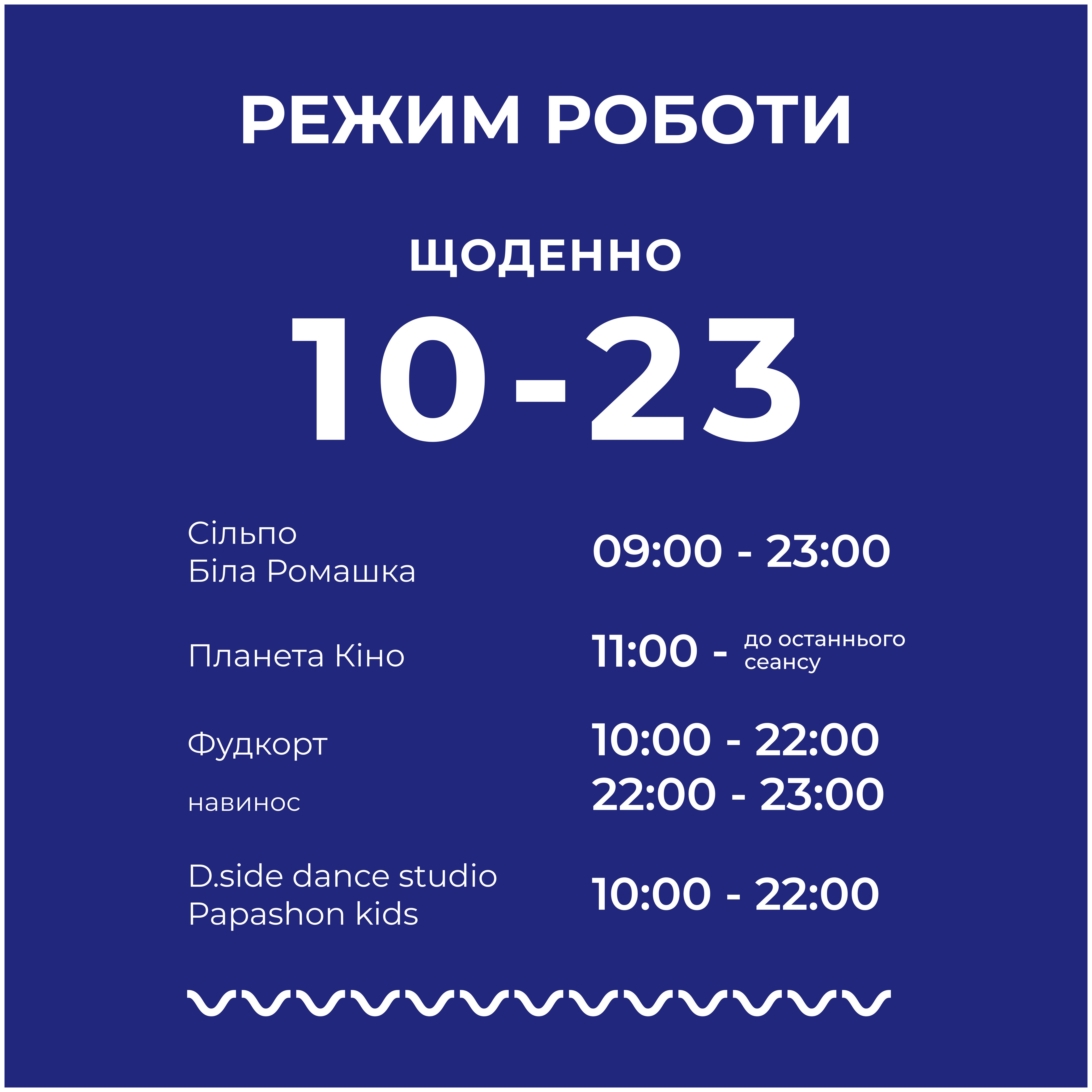 Bye, weekend quarantine!
Hi, buzz weekend!
Weekends are back – we work on Saturdays and Sundays.
Maybe this is the best news in 2020. Hooray-hooray-hooray💃🏻🕺
But we decided not to stop there and extended the mode of operation of the mall for an hour so that you have time to buy gifts for everyone.
Look for the operating mode on the right in the picture.
* Check the mode of operation of other tenants directly, through the site, pages on social networks or by phone.
Phone number, you can find here: